Please look at most online job postings. Who writes them? Are most written by a computer? Why can't people use plain English? If these advertisements are computer generated it will explain why HR people are getting so many unqualified resumes.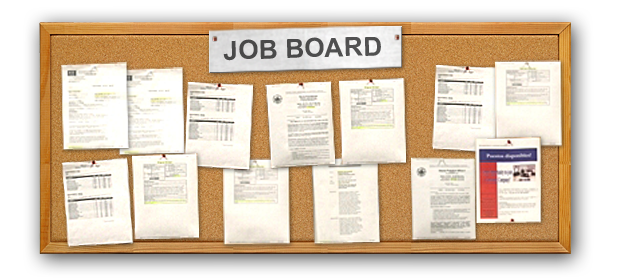 Why not just say: "We need you and these are the reasons why, and what we expect of you  and this is  our requirements. Instead many postings are filled with meaningless jargon and double-talk. I realize the hospitality industry has special vocabularies; Slot Manager, EAM/F&B etc. but how does complex verbage attract job applicants? Can you imagine how a  company conveys training programs to its employees if they cannot explain in simple words what they want of  them  an online posting?
USA job postings are written many times by union trained bureaucrats or compliance directors as many differentiating items about candidates cannot be advertised in the USA and then this unclear narrative is blessed by the companies officials and sent to the HR Department to put on-line.
Workshops should be offered to employers, hiring managers and HR managers to help them recruit and hire more effectively. Announcements should be written so your kids can understand them.
Confused wording attracts unqualified candidates and lots of them! Then potential good candidates who read these opportunities are turned off and some excellent future employees don't apply. Not because they do not understand the advertisements; but because they understand perfectly well that the employer can't explain exactly and clearly what they want. So it's a risky company to work for, or it means the employer themselves are confused ….. either way – stay away!
In many hospitality segments such as casinos there are legitimate, specialized vocabularies. Insider jargon has specific, well-defined meaning. It services as shorthand for complex descriptions; but in some cases the HR Managers or the employer who writes these job descriptions have no idea what the job or jargon is really all about. So how can so-called industry specialists possibly select the right applicant?
Therefore astute job seekers who receive these job postings understand this, and to them this is a signal to steer clear of that company where confusion and double-talk prevail.
I think techno-babble advertisements drives away the best employees…. So my advice is always to Make it Simple and so Hire right.
Your comments are invited.
At Renard, customer service is not a "Department" it's an "Attitude"!
Sincerely,
Stephen J. Renard
President
RENARD INTERNATIONAL HOSPITALITY SEARCH CONSULTANTS
121 Richmond Street West, Suite 500
Toronto, Ontario, Canada, M5H 2K1
Tel: (1) 416 364 8325, ext. 228
Mobile: (1) 416 890 0903
Fax: (1) 416 364 4924
Email: Steve@renardinternational.com
Web site: www.renardinternational.com   www.renardglobalmanagement.com